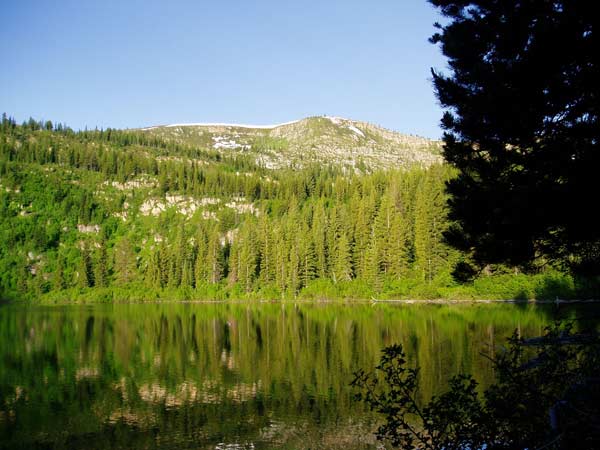 History 
The Clearwater Basin Collaborative (CBC) is comprised of a diverse array of people who work collaboratively to provide recommendations concerning the use and management of public lands within north central Idaho.  The CBC was born out of conflict.  After years of direct action protests, appeals and litigation, individuals began talking about a better way of doing business.  On May 29, 2008, U.S. Senator Mike Crapo convened a representative group of individuals and challenged them "… to work together toward a better future for the residents and resources of north-Idaho."
Why a Clearwater Basin Collaborative?
The Clearwater Basin is part of the largest complex of wild public lands in the continental United States. People from all backgrounds and points of view agree that the forests, mountains and streams here are priceless and necessary to economic, social and ecological well-being.
Natural resource issues in the Basin have been contentious for decades. Land management decisions too often have left behind litigation, bitterness, and lingering conflict. Today, new challenges exist alongside the old. Economic changes have hit the timber industry hard. Insects, disease, and fire threaten forest health. More people are recreating in the national forests, and frequently clash over acceptable uses. There are intergovernmental conflicts as well. Local, county and tribal governments have varying interests in the Basin's natural resources. And the U.S. Forest Service, as steward of the national forests, is stretched thin with conflicting demands. Please see The Issues for further discussion of the social, economic and ecological concerns that the Collaborative is addressing.
The Mission of the Clearwater Basin Collaborative
Enhance and protect the ecological and economic health of the forest, rivers and communities within the Clearwater Basin by working across a diversity of interests.
To learn more about how we accomplish our Mission, please see our Work.
Governance 
The CBC currently consists of 22 members.  Two elected Co-Chairs and a Steering Committee provide leadership.  Tasks are divided among subcommittees who assess issues and identify potential solutions.  All decisions are made by consensus as defined in the group's Operating Protocols.
Accomplishments
The CBC members seek to be a problem-solving model (see Collaboration) through respectful and thoughtful deliberation of natural resource projects and issues (Our Work).  Over time they have championed a number of initiatives important to Basin residents and proactively collaborated with the Forest Service on dozens of land management projects (see Our MOU).  In May 2013 CBC produced an Agreement and Work Plan that documents member's commitment Forest Management, Rural Economic Needs, Wildlife Habitat Restoration, Honoring Tribal Sacred & Special Places, Outfitters & Guides, Recreation opportunities, and a package of land protection recommendations.
Contact the CBC
Call the Clearwater Basin Collaborative at 208.827.0309. You can also email the CBC Co-Chairs or email us for more information regarding the CBC.
"Collaborative problem solving is most successful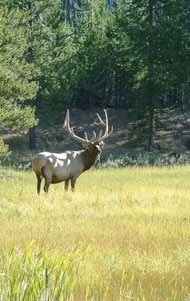 when parties agree that their major interests have
been heard and considered meaningfully, that other
participants have made every effort to address
their interests in any final recommendations, and
that the final recommendations accurately
characterize any outstanding differences."