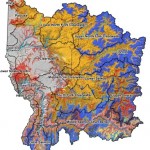 Completed March 2013, the Phase 1 Landscape Assessment described the condition of forest ecosystems (ecological departure) across the Clearwater Basin and defined ecological restoration needs to move today's forests back toward reference conditions.  However, the Phase 1 assessment had several clear limitations because of the need to use data that was consistent and complete across the entire Clearwater Basin.
Landscape Assessment, Phase II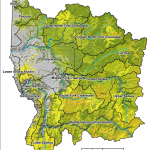 In Phase 2, The Nature Conservancy and Ecosystems Research Group are proposing to adapt the methods and techniques of Phase 1 to the data, classification schemes, and modeling approaches being used for the Nez Perce – Clearwater Forest Plan Revision.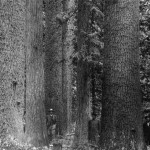 A presentation by Dr. Theresa "Terrie" Jain from the Rocky Mountain Research Station on April 29, 2014.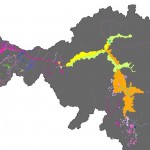 In 2010, a comprehensive restoration strategy submitted by the Clearwater Basin Collaborative, the Nez Perce-Clearwater National Forest, and other partners was selected for inclusion in the Collaborative Forest Landscape Restoration Program (CFLRP). The approved restoration strategy targets the 1.4 million acres of the Selway-Middle Fork ecosystem in Idaho. As part of the CFLRP, the Selway-Middle Fork project area receives federal funding (through 2019) to conduct science-based restoration projects. In 2011, a multi-party Monitoring Advisory Committee (MAC) was established in the CFLRP project area per the requirements of the CFLRP legislation. The MAC's effectiveness monitoring priorities include a weeds assessment, or gathering of baseline information, from which they will assist stakeholders in the development of recommendations for continued weed identification, treatment and monitoring as well as overall weed management efficiency and effectiveness improvements. This report was requested by the MAC and will serve as the baseline documentation for weeds-related adaptive management within the Selway-Middle Fork CFLRP project area.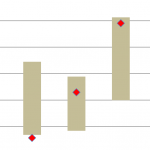 The initial data collection and analysis presented in this report will be an invaluable tool for understanding the management needs of the CBC's CFLRP project. The recommended additional and revised monitoring tasks provide a solid foundation for future efforts, in that they provide both baseline ecological data and methods for tracking the effectiveness of CFLRP treatments. This report presents comprehensive data gathered from various sources within one narrative, combining information in a meaningful way. It is a product of the CBC process, as was the extraordinarily successful recalibration workshop with the USFS, in which a long-needed update of the USFS's SIMPPLLE model was achieved through harmonizing VMap and other data sets. This SIMPPLLE update was a necessary step in developing the data analysis capabilities relied upon in this report. It was exactly the kind of multi-party accomplishment that the CBC's collaboration models and thus inspires.